Published On May 16, 2017 » 121 Views»
NBA News
The Boston Celtics are in the Eastern Conference Finals but will still have the top pick in the upcoming 2017 NBA Draft. Boston trading Kevin Garnett and Paul Pierce to the Brooklyn Nets landed them multiple first round picks, including this year's unprotected pick. Brooklyn finished with the worst record in the NBA and the Celtics benefited by getting their pick.
The Los Angeles Lakers have the second overall pick and the Philadelphia 76ers have the third pick. Here are the lottery results: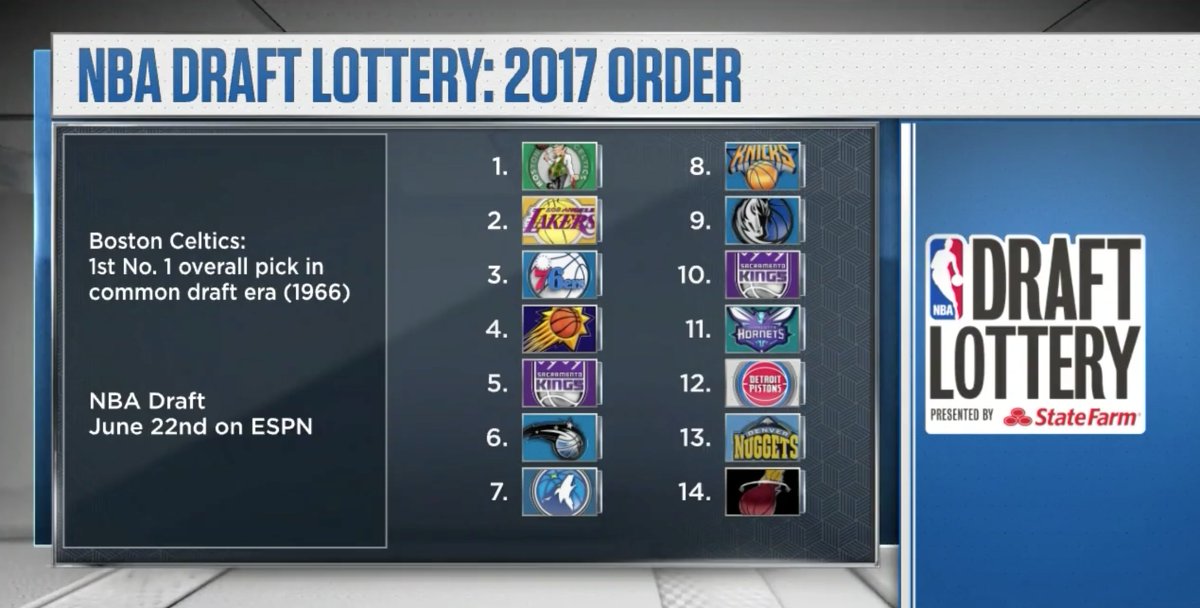 Markelle Fultz and Lonzo Ball are expected to be the top two picks likely each heading to Boston and Los Angeles unless trades are made.